INTRODUCTION
THE TOP INVESTMENT CHOICE
FOR BRILLIANT MINDS
Located along Taft Avenue, Manila, the 42-storey tower is set to rise across the University of the Philippines – Manila and the Philippine General Hospital.
Offering studio and dorm-type units, Vista GL Taft will provide a safe environment that allows its residents to keep up with their school works and day-to-day activities. Providing round-the-clock security system, safety is the least of a parent's worry in Vista GL Taft. Going to and from the school proves to be easy with a 24/7 commutable road and LRT stations nearby.
With its contemporary design, Vista GL Taft speaks of what's young and innovative,bringing about a taste of the good life found in Vista GL Taft's modern-day amenities.
UNIT FLOOR PLANS
GALLERY
University Series towers are designed around students' needs and equipped with amenities and facilities for today's lifestyle. The units are designed to provide comfort that fits the academic environment. Each unit has well-ventilated, basic areas and space dedicated to students' requirements.
NEARBY PLACES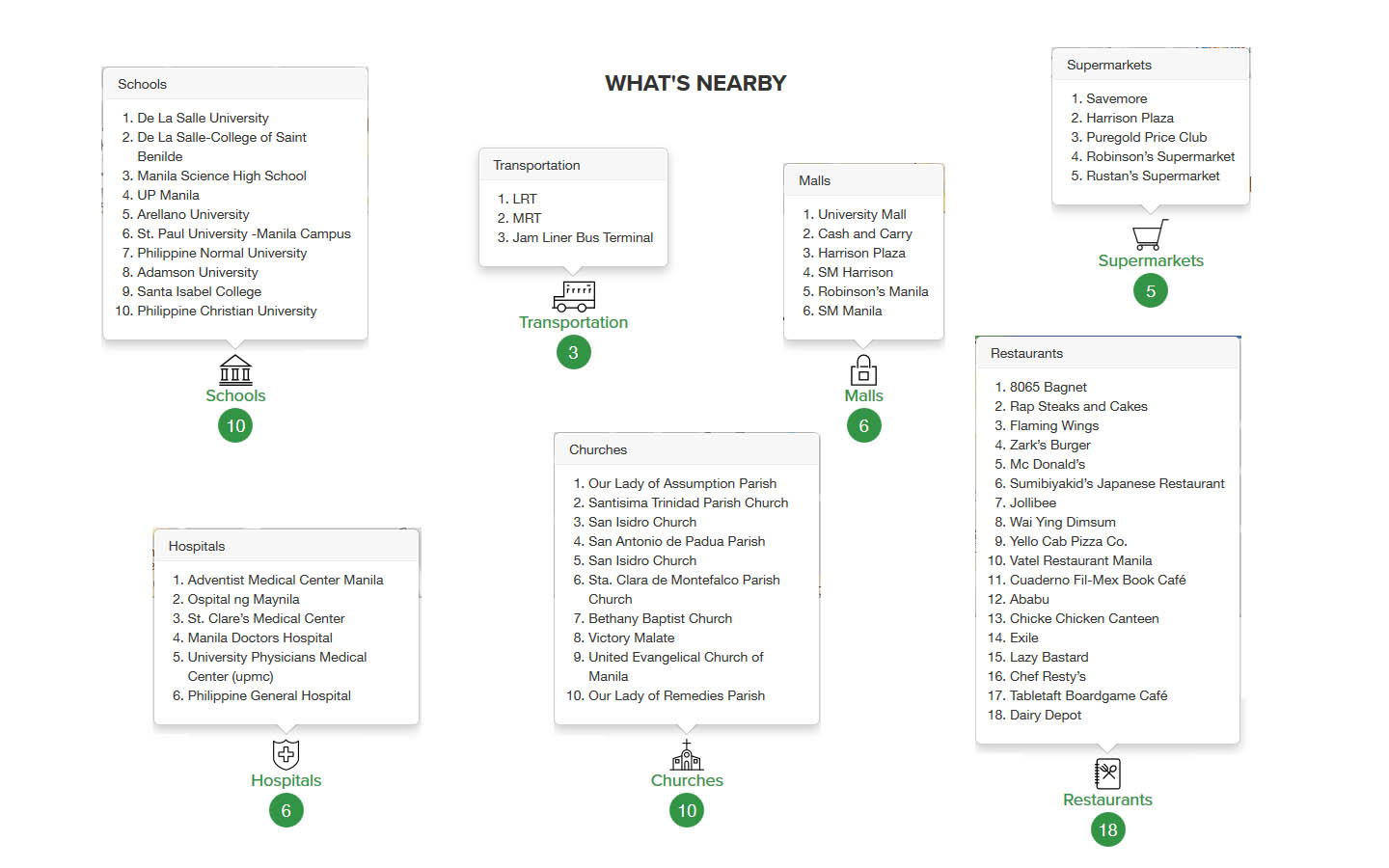 LOCATION
Vista GL Taft is settled along a major thoroughfare, Taft Avenue in Manila, making it a pivotal location for home, school, work and leisure.
REQUEST FOR QUOTATION NOW!